Cheesy Chicken and Mushroom Pasta
This dish itself can be more exciting with quick cheese sauce prepared by Knorr Soup Base Mix and Knorr Chicken seasoning. Try out the full recipe below!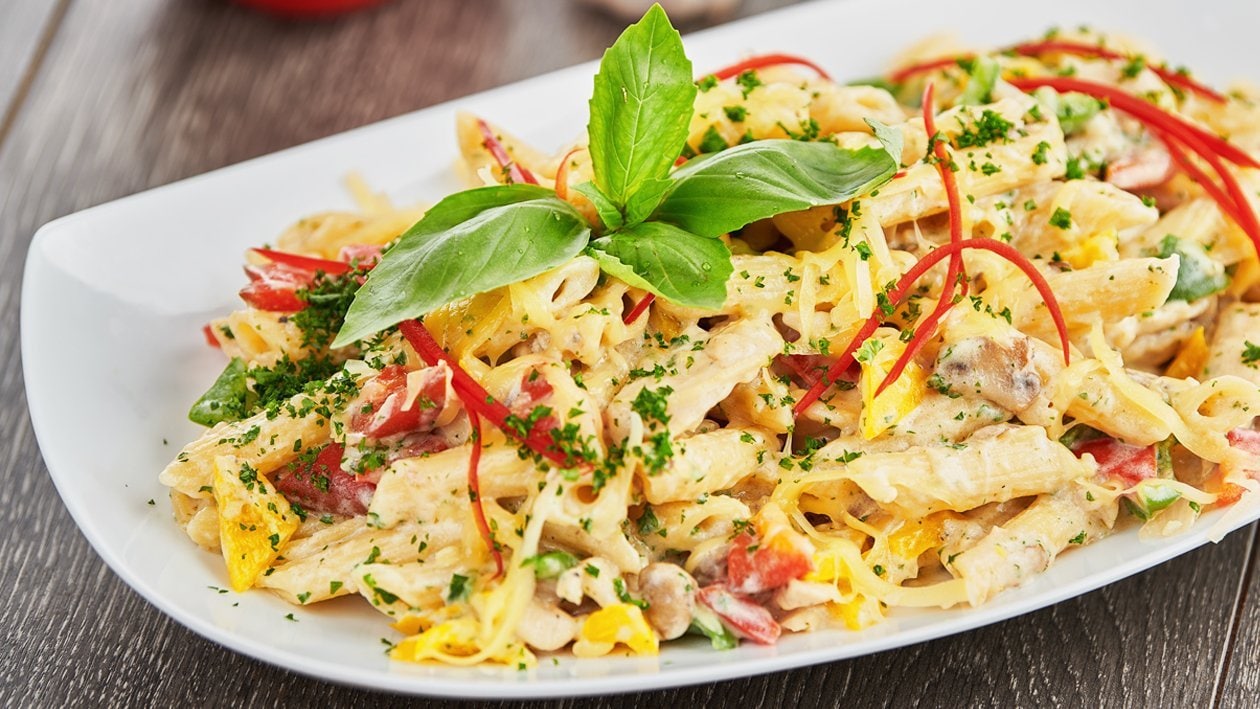 Ingredients
Method:
Chicken breast, boneless, skinless, finely shredded

400.0 g

Red bell peppers, diced

100.0 g

Green bell peppers, diced

100.0 g

Yellow bell pepper, diced

100.0 g

Button mushrooms, quartered

200.0 g

Quick Cheese Sauce

800.0 ml

Basil leaves, coarsely chopped

5.0 g

Cheese, cheddar, grated

300.0 g

Black pepper, cracked

5.0 g

Parsley, fresh, chopped

5.0 g
Preparation
Method:

Boil the pasta to al dente and leave it on a side.
Heat oil in a frying pan; sauté garlic and onion to golden; add chicken and sauté till crisp.
Add all peppers and mushrooms and sauté for few minutes.
Stir pasta, cheese sauce, water, ½ the cheese and basil; stir to combine; Season with Knorr Chicken Seasoning Powder, crushed pepper.
Dish out and sprinkled the remaining cheese and parsley.