Biryani Rice by Chef Kumarage Srimal
This dish is created by Chef Kumarage Srimal of Hotel Jetwing Yala; won the 1st prize in the Rice Preparation Category of the Yala Regional Competition, part of the "Knorr Master of Seasoning 2019".
The speciality of this chicken biryani is the rich flavour balance in the dish. Add this diner-pleasing recipe to your menu today!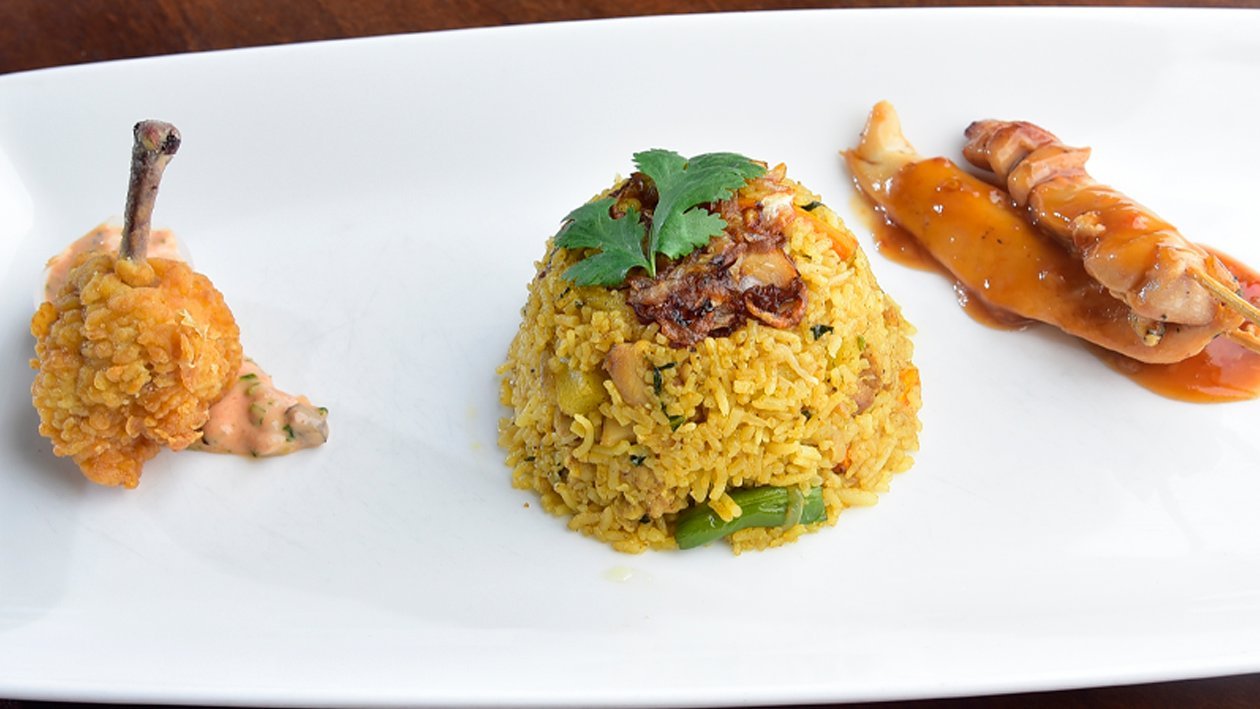 Ingredients
Biryani Rice:
Rampe, coarsely chopped

5 g

Green chillies, sliced

50 g

Potatoes, cubed and fried

300 g

Cooked basmati rice, allow to cool

3 kg

Coriander leaves, coarsely chopped

10 g

Mint leaves, coarsely chopped

10 g

Onions, sliced and fried to golden

200 g
Preparation
Biryani Rice:

Heat the oil in a thick bottom pan or wok; add onions and sauté until golden.
Add garlic, ginger, curry leaves, rampe leaves, green chillies and sauté till fragrant.
Add potatoes, Knorr Biryani Mix, cooked rice and Knorr Chicken Seasoning Powder and fry further for few seconds.
Finally Sprinkle chopped coriander, mint and fried onions; stir softly.
Serve as is or as an accompaniment to crispy fried chicken.