Batter Fried Onions & Jalapeño with Mint Dip
By coating, ingredients in Knorr Coating Mix Flour before dipping them into wet batter will prevent the batter from sliding off after frying.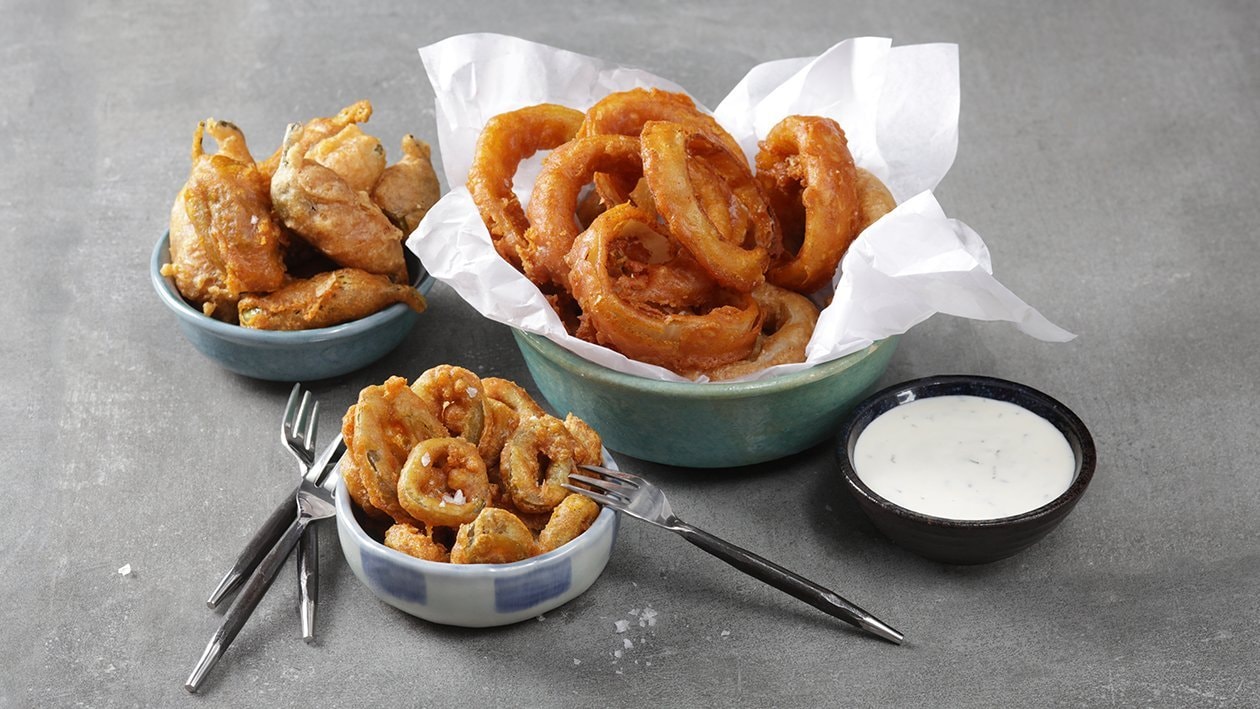 Ingredients
Method:
Jalapeño chillies

600.0 g
Preparation
Method:

Slice the onion rings down the side to form large rings and Slice the jalapeño chillies in rings or length wise; marinade them with Knorr Coating Mix - Spice Marinade (50g) for 10 minutes.
Make batter by mixing Knorr Coating Mix – Coating Base powder (40g)and wheat flour together and sieved twice to a Tray.
Mix the sieved flour, cumin and turmeric with iced water gradually and prepare a smooth thick batter.
Dip the marinated vegetables in the batter and deep Fry at 180°C until golden brown.
Finely chop the mint & mix withHellmann's Classic Mayonnaise and yoghurt.