Barbecued Chicken Hawaiian Fried Rice
Check out this delicious barbecued chicken recipe with Hawaiian rice. This dish will boost your diners' hunger and make them come back for more.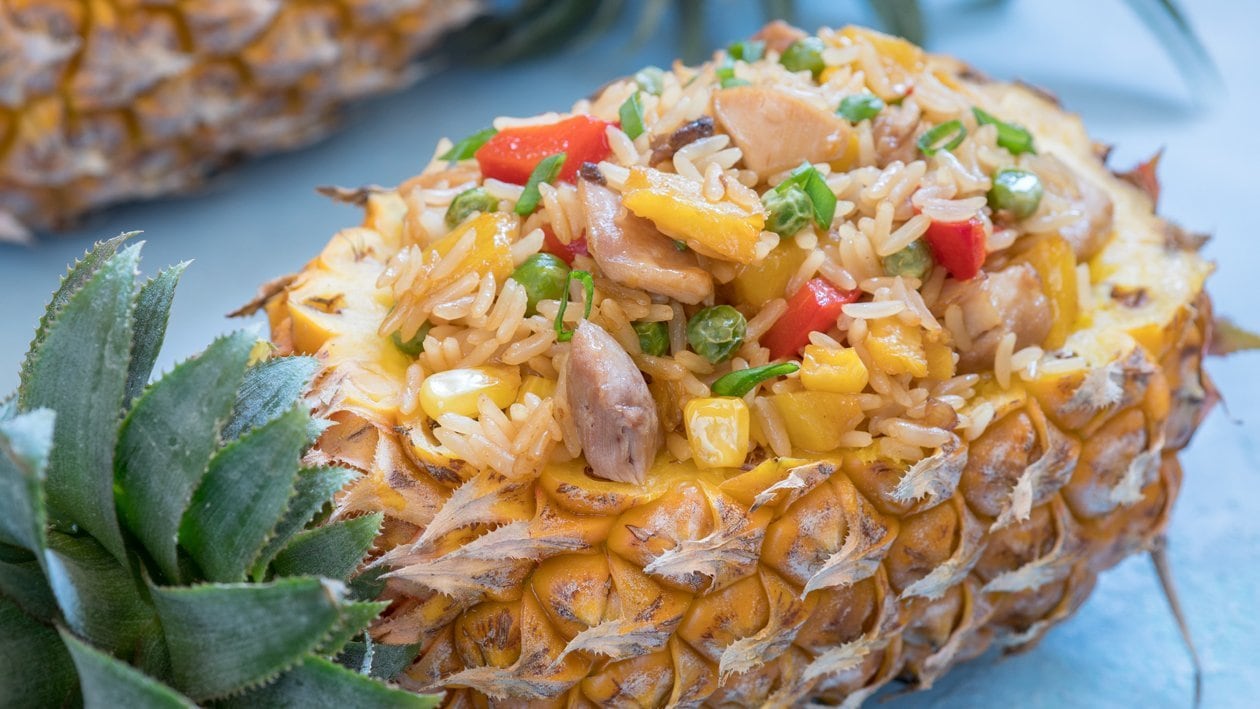 Ingredients
Rice Preparation:
Red bell peppers, diced

100.0 g

Green bell peppers, diced

100.0 g

Chicken legs, boneless, barbecued and shredded

300.0 g

Soya sauce, light

50.0 ml

Cooked basmati rice, allow to cool

3.5 kg

Green peas, cooked

200.0 g
Preparation
Rice Preparation:

Heat the oil in a thick bottom pan or Wok and sauté garlic, onions, carrot, peppers, pineapple and chili flakes for few seconds.
Add shredded barbecued chicken, soya sauce and sauté for few seconds.
Stir in the rice with green peas and Knorr Chicken seasoning powder to taste and fry for another few seconds.
Garnish with slicedor cubed pineapple and serve with your choice of roast, grilled meats or curries.