Balsamic Hunters Gravy
The perfect hunters gravy, made for serious meat lovers. Our recipe twist involves using balsamic vinegar rather than white wine. Check it out today.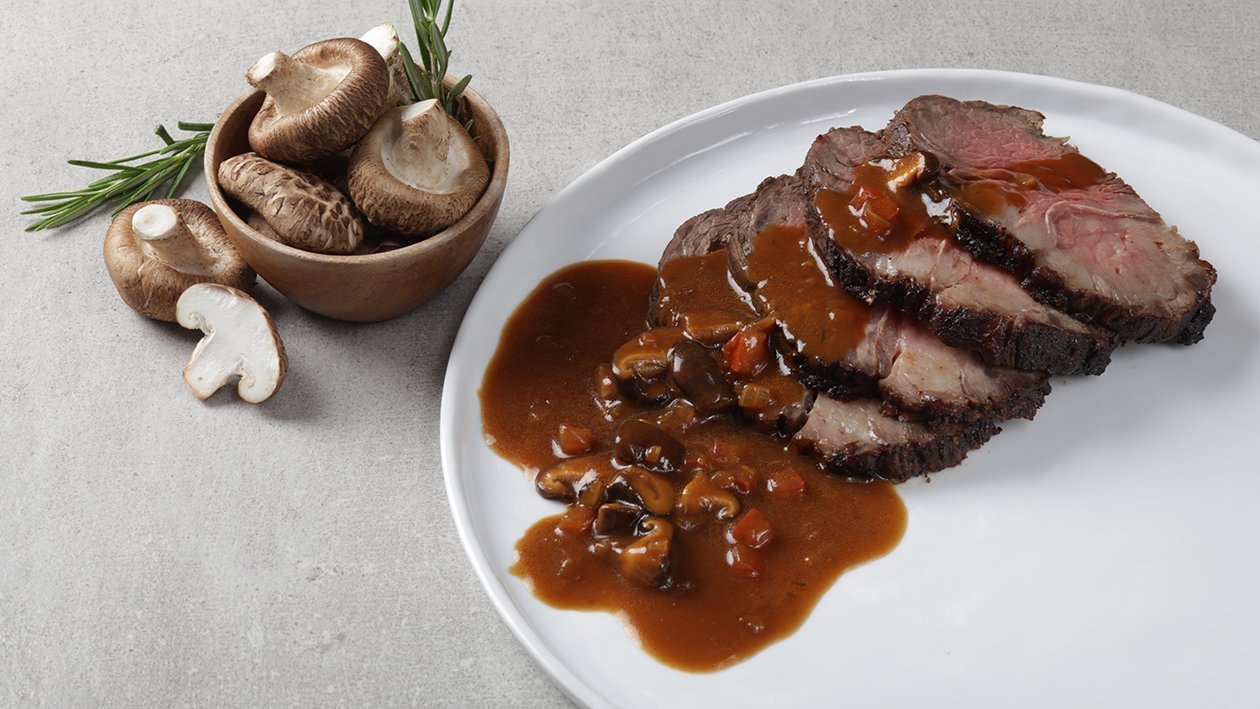 Ingredients
Method:
Shitake, mushrooms

100.0 g
Preparation
Method:

Sauté onions and mushrooms in Butter until soft. Add tomato paste and cook out until stuck to pan.
Deglaze with balsamic vinegar and add sugar to sweeten and keep it on a side.
Prepare Knorr Demi Glace Brown Sauce Mix with water, once thick add to balsamic mixture.
Finish with fresh herbs.