Authentic Chicken Biryani
Chicken Biryani is a traditional Pakistani rice dish which widely loved. Often consumed as an everyday meal or on special occasions. The Knorr Biryani Mix eases the lengthy preparation without compromising on authentic taste. View the full recipe below!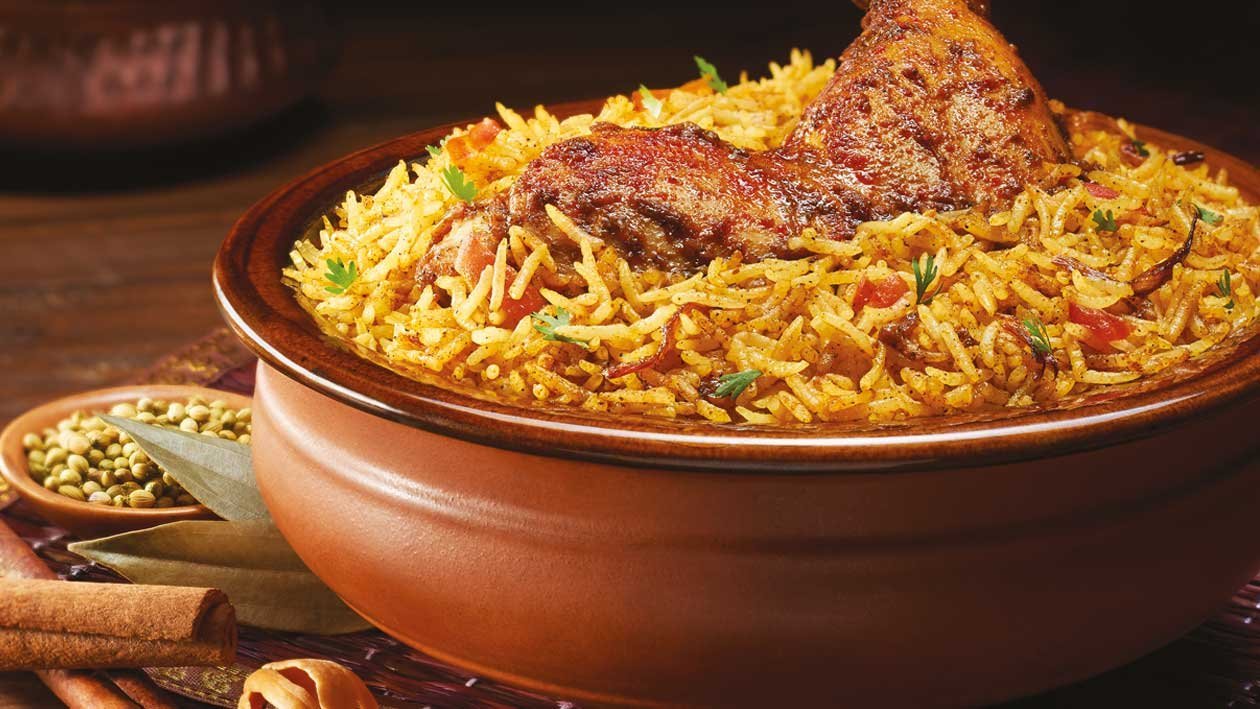 Ingredients
Marinade:
Chicken thighs, cut in to 2 inch pieces

600 g
Chicken & Rice Preparation:
Vegetable or Ghee oil

100 ml

Green chilies, sliced

25 g

Basmati rice, soaked in water for 20 minutes and drain

1 kg
Garnish and Serving:
Coriander leaves, coarsely chopped

30 g

Onions, sliced and fried to golden

500 g
Preparation
Marinade:

Marinate chicken with Knorr Biryani Mix, chilli powder and 400ml of water; keep it on a side.

Chicken & Rice Preparation:

Heat the oil in a thick bottom pan, add garlic, ginger, curry leaves, rampe leaves, green chillies, cinnamon and sauté till fragrant.
Add onions and sauté for few minutes; then add 800g tomato, sauté till golden, add marinated chicken and cook further for 5 minutes.
Add rice to a rice cooker, cooked chicken mixture, 1600ml water, Knorr Chicken Seasoning Powder and cook well.

Garnish and Serving:

Finally Sprinkle chopped coriander, remaining tomatoes and fried onions; stir softly and serve hot.