Aromatic Potato Wedges
Adding a bit of Knorr Aromat Seasoning Powder make this dish a new favorite. Follow this easy recipe today!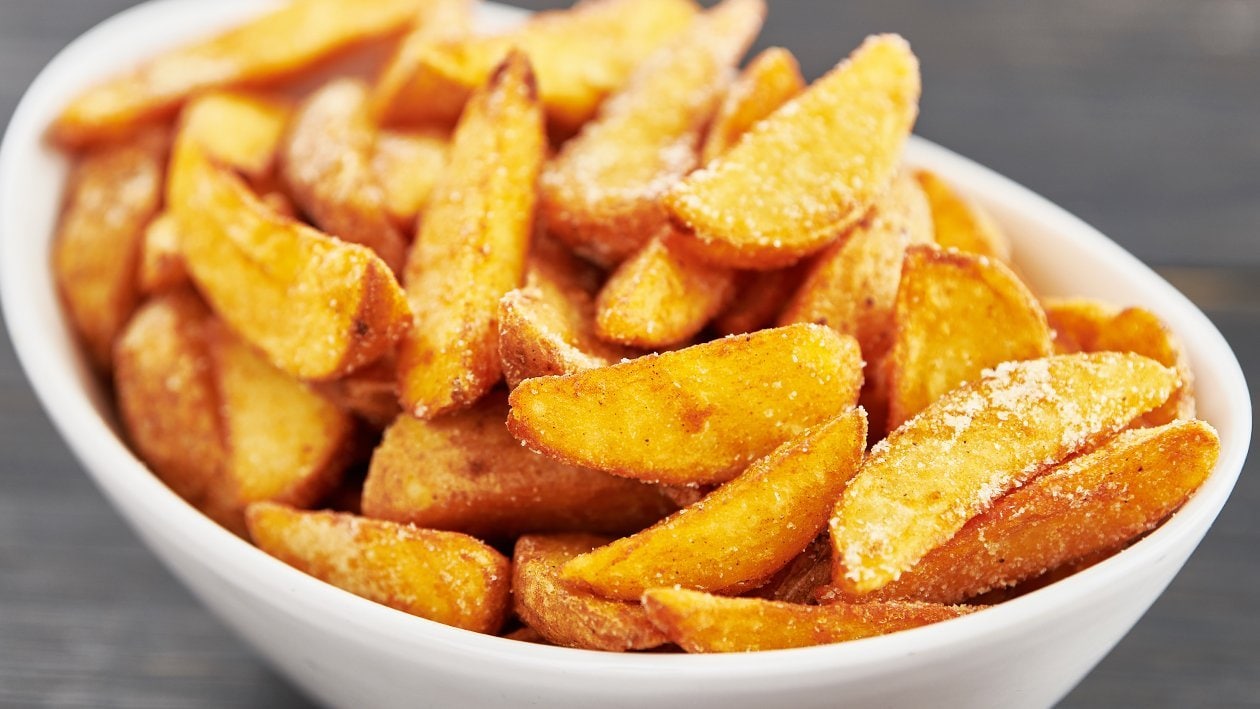 Ingredients
Method:
Potatoes, skin on, cut into wedges

2.0 kg
Preparation
Method:

Blanched the potatoes in boiling salt water and strain.
Oil blanched the potatoes for few minutes; strain and allow to cool.
Finally, deep fry them to the crisp and golden.
Sprinkle the Knorr Aromat Seasoning and tossed well.
Serve hot with your choice of dressing.