Vanilla Cake
This wonderfully easy vanilla cake is a classic among bakers and you'll love it, A great choice to offer as all-day sweet snack too! Follow the recipe today!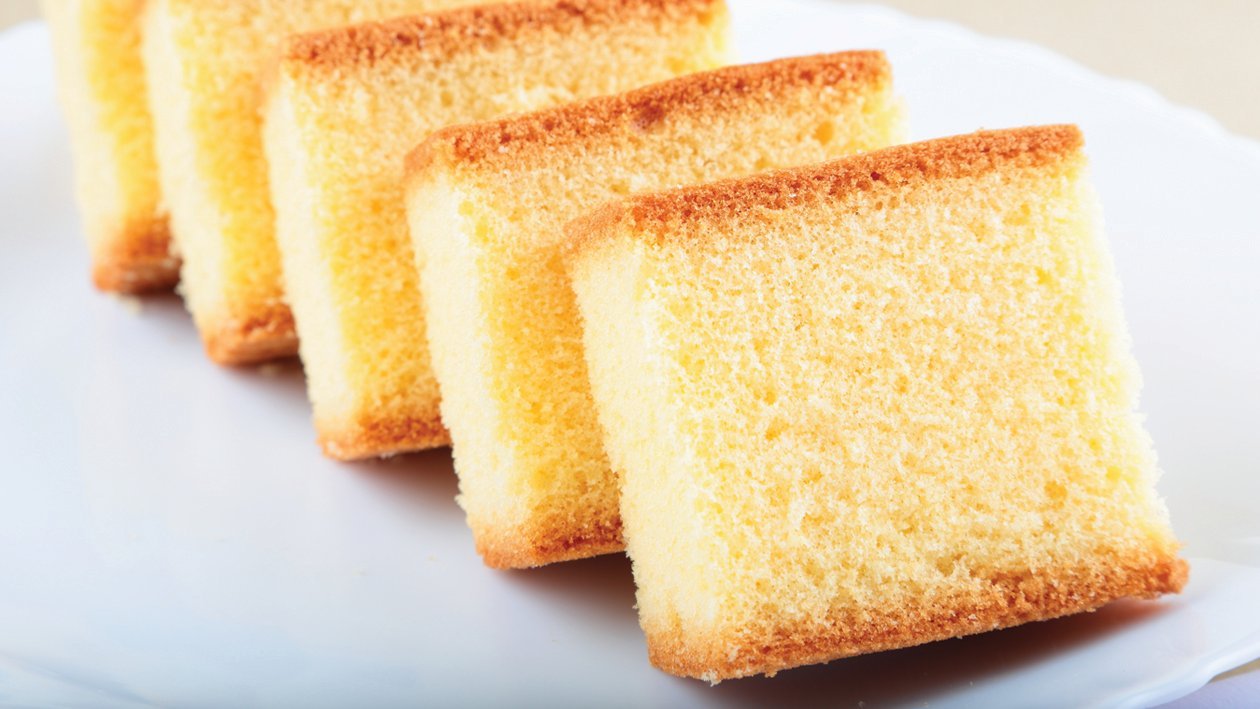 Preparation
Method:

Preheat oven to 180 °C.
Line an 8 to 9-inch round cake pans or a rectangular 1kg baking pan with oil paper and keep it on a side.
Use a large mixing bowl or using an electric mixer, cream the Astra Fat Spread and Sugar together for 2 to 3 minutes at moderate speed until light and creamy and then add one egg and beat for another few minutes and scraping down sides of the bowl.
Start beating again and add the remaining eggs in another two times following the same procedure; beating well till the sugar dissolved completely within 20 minutes.
Sift the flour and baking powder together and gradually fold the flour mixture and Vanilla extract into the cream mixture at very low speed until blended smoothly.
Pour batter into the prepared baking pan.
Bake at 180 °C for 45 to 50 minutes, when well done the cake should spring back when lightly touched or use a wooden skewer or pick to insert into the centre of the layer and see whether it comes out clean and dry.
Remove from pan, allow it to cool and peel off the paper.
Allow the cake to completely cool down before covering.