When it comes to creating flavour-rich Chicken Fried Rice, Executive Chef Mohammed Raees of Ajman Saray, Dubai has a top tip: Knorr Chicken Seasoning Powder. He chooses this as a seasoning over salt because it really brings out chicken's natural flavour, aroma and colour and provides the dish with an authentic and rounded flavour.
See Chef Raees create tasty Chicken Fried Rice in 3 easy steps…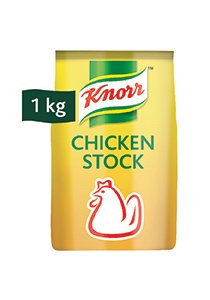 The Meatiest Chicken Powder in the Market, Knorr Chicken Stock is made with quality real chicken meat that adds well-balanced chicken umami and aroma to all your dishes. Perfect for use in stir-fry, soup and marinade.
Find out more